Food Policy and Sustainability Conference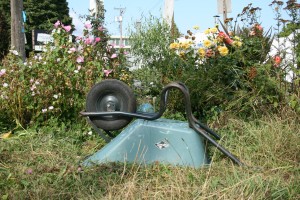 Three days of study at the University of Gastronomic Sciences in Pollenzo
September 11–13 , 2009
A unique opportunity to examine the themes of food production, sustainability, and ecology, open to all those working in the field—entrepreneurs, teachers, students, and other organizational representatives.
When:
Friday, September 11 to Sunday, September 13, 2009
Where:
University of Gastronomic Sciences
9, piazza Vittorio Emanuele
12042 Pollenzo – Bra (CN)
Fontanafredda
15, via Alba
12050 Serralunga d'Alba (CN)

The Presenters:
Andrea Bairati, Luigi Bistagnino, Gianluca Bocchi, Rachel Black, Valter Cantino, Raffaele De Lutio, Adriano Favole, Eric Holt-Gimenez, Tim Lang, Luca Mercalli, Carlo Modonesi, Loretta Napoleoni, Clara Nicholls, Raj Patel, Ezio Pellizzetti, Carlo Petrini, Andrea Pieroni, Claudia Ranaboldo, Vandana Shiva, Nancy Turner, Richard Wilk
The Structure:
Focusing on 8 disciplines—economics, law, environment, social systems, production systems, traditional knowledge, evolution and co-evolution, and policy practice—the conference comprises 2 plenary sessions and 1 day of workshops centered on 8 key questions pertaining to each of the respective disciplines, all culminating in a round-table discussion aimed at providing multiple responses to each question.

The Participants:
The conference is designed for entrepreneurs, teachers, students, institutions, and professionals operating within international cooperation—all those seeking to delve into the issues linked to the complexities within food policy.
The Fee: €800 per person, including:
– participation in the sessions
– 1 buffet dinner, 1 buffet lunch, 1 formal dinner (with show)
– shuttle service between Pollenzo and Fontanafredda
– conference proceedings
– English and Italian translation of all presenters